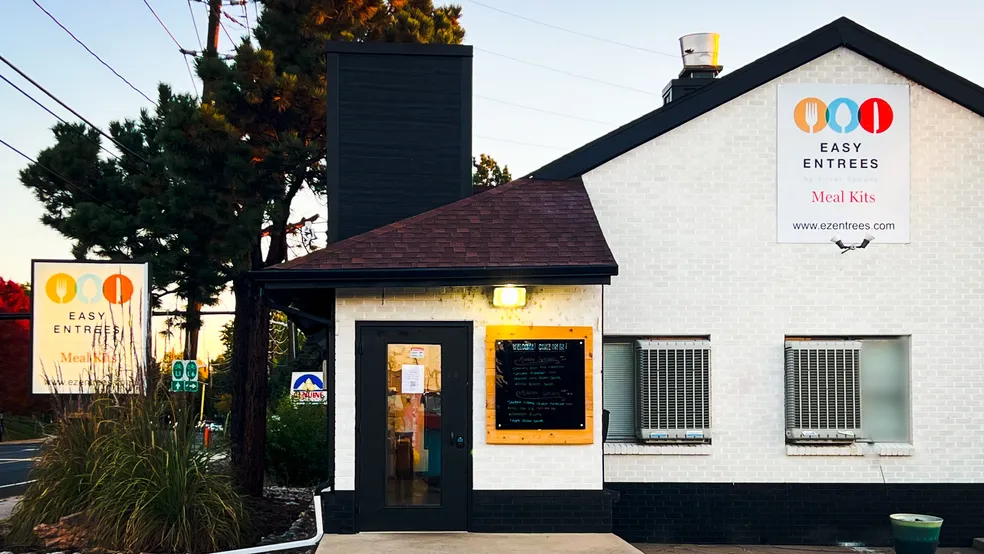 Running a small business is a labor of love, a truth deeply understood by entrepreneurs in Colorado. From the bustling streets of Denver to the picturesque towns nestled in the Rockies, Colorado's small businesses form the backbone of the local economy. In this blog post, we delve into how commercial insurance plays a pivotal role in the success stories of these enterprising individuals, offering protection against unforeseen setbacks and nurturing their growth.
Silver Spoons Catering and Easy Entrees: Crafting Culinary Experiences
Experience the culinary magic of Colorado with Silver Spoons Catering and Easy Entrees! From intimate weddings to corporate galas, Laura and Julia are trusted partners in creating unforgettable events. With their commitment to excellence, they craft bespoke menus that tantalize taste buds and leave guests craving for more. But Silver Spoons Catering and Easy Entrees go beyond catering – they also offer scrumptious prepared meals for those on the go. Try the mouthwatering Bang Bang Chicken or the delightful Penne Skillet – seriously, they're OMG-worthy! Whether against the backdrop of majestic peaks or vibrant urban landscapes, Silver Spoons Catering and Easy Entrees will make every moment memorable. Join their community of satisfied clients and experience their dedication firsthand.
Safeguarding Success: Essential Commercial Insurance for Catering Businesses
Beyond the allure of sumptuous dishes and exquisite presentations, catering businesses operate within a dynamic and often unpredictable environment. Whether orchestrating a corporate luncheon or adding a flavorful touch to a wedding celebration, catering entrepreneurs must acknowledge the significance of robust commercial insurance coverage. This comprehensive protection not only ensures the business's longevity but also offers peace of mind during the most bustling events.
General Liability Insurance: Serving a diverse clientele entails inherent risks. General liability insurance serves as the cornerstone of any catering business's coverage, safeguarding against bodily injury, property damage, and related legal costs. Whether it's a guest slipping on a wet floor or accidents occurring during food preparation, this coverage steps in to mitigate potential financial losses.
Foodborne Illness Coverage: Ensuring food safety is paramount in the culinary world. While Silver Spoons Catering prioritizes hygiene, instances of foodborne illness can occur. Foodborne illness coverage is tailored to shield the business in the event of incidents where the prepared food causes illness among clients or guests. This coverage not only assists with medical expenses but also preserves the business's reputation.
Business Property Insurance: From commercial kitchens and equipment to transportation vehicles, catering businesses make significant investments in various assets. Business property insurance safeguards these investments from perils like fires, theft, or damage, enabling prompt replacements or repairs to maintain seamless operations.
Commercial Auto Insurance: The bustling nature of food delivery demands reliable transportation. Commercial auto insurance covers catering vehicles, ensuring that in the event of an accident, both property damage and potential medical expenses are comprehensively addressed.
Liquor Liability Insurance: If a catering business includes alcohol service, liquor liability insurance becomes indispensable. This coverage offers protection in case a guest becomes intoxicated and causes harm to themselves or others, potentially leading to legal claims against the catering business.
Business Interruption Insurance: Unforeseen setbacks like kitchen equipment breakdowns or property damage can disrupt operations, resulting in financial losses. Business interruption insurance bridges the gap by covering lost income and ongoing expenses during such interruptions, facilitating a swift rebound.
Workers' Compensation Insurance: Catering involves a dedicated team working in a fast-paced environment. Workers' compensation insurance is critical to safeguard employees in case of work-related injuries or illnesses. It covers medical expenses, rehabilitation, and lost wages, demonstrating a commitment to employee well-being.
For catering entrepreneurs in Colorado and beyond, commercial insurance stands as a protective shield against the uncertainties inherent in crafting memorable events. By customizing coverage to the distinct risks of the industry, catering businesses can concentrate on delighting palates and crafting indelible experiences, secure in the knowledge that their hard work is safeguarded from unforeseen setbacks.
To learn more about Easy Entrees visit: Easy Entrees by Silver Spoons – Meal Kits, Food Delivery (ezentrees.com)
To learn more about Silverspoons Catering visit: Silver Spoons Catering & Events